About Us
About Phoenix Stage School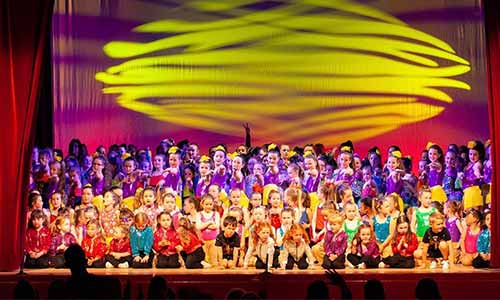 Founded in 2011 by Claire Gaughran, Phoenix Stage School has an excellent reputation as one of Galway's leading stage schools – specialising in Dance & Musical Theatre. The Phoenix Stage School provides recreation, entertainment and education for over 200 students aged from 4 through to 18 years in a lively and nurturing environment.
With a range of classes available in Jazz, Lyrical, Hiphop, Ballet, Technique, Musical Theatre, Singing and Drama there is a class to suit everyone! Our experienced and dedicated teaching team are extremely passionate about all things theatre and we love to create a supportive atmosphere where students can immerse themselves in a world of creativity, inspiration and fun.
As well as a second home where students can make friends and unforgettable memories, our school offers an outstanding training that builds skills, discipline and confidence children will use throughout their life.
If your child simply loves to perform , dance, sing and act then come join us at Phoenix Stage School and be a part of something fabulous!!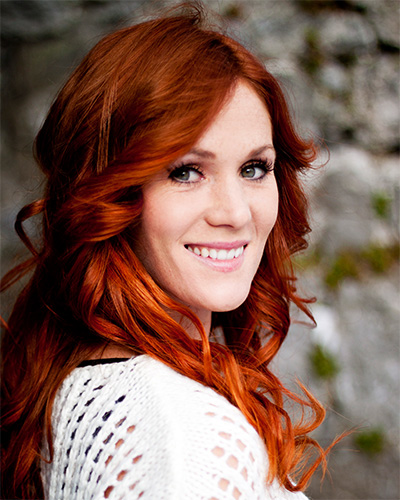 Claire Gaughran
Owner / Head of Dance
With 30 years' experience in dance and performing arts, Claire began her journey dancing in Variety Community Games, Cidona Roadshow and Renmore pantomime. At 17 she started full time training in the Firkin Crane , Cork before moving to the UK to complete her Diploma in dance at Bodywork Company Dance Studios.
Over the next decade, Claire travelled the world extensively as a professional dancer, performing on Bollywood sets in India, cruising in the Mediterranean and Brazil, and performing in cabarets in Abu Dhabi and St Tropez. Claire's stage credits include Westside Story, Alice in Wonderland , Grease, Aladdin, Cinderella, Jack in the Beanstalk, Snow White & Seven Dwarfs. Claire featured in tv shows: RTE's Fame the Musical and HBO's Penny Dreadful and her choreography credits include the musicals Anything Goes , Legally Blonde, Seussical, Elf and High School Musical.
Returning to Galway in 2010, Claire fulfilled her dream and set up her own school. Since then, she has watched the school grow from strength to strength, while constantly striving to provide high quality, well rounded training to her students. Claire absolutely lives for the joy of watching students blossom in confidence, make friends for life and simply have something special that they feel a part of.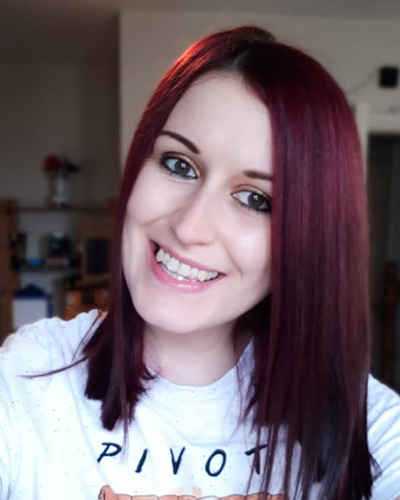 Claudia O'Sullivan
Drama teacher
Claudia is a drama /dance teacher from Athlone, who has been part of the Phoenix Stage School family for the past four years. A drama major, she graduated from NUI Galway with an M.A. in Drama & Theatre Studies.
In addition to teaching drama at Phoenix Stage School, she teaches in a number of other schools across the country, including AKT Stage School in Athlone, Bravo Theatre Junior in Loughrea and Stage School Ireland in Ennis. In 2018 and 2019 some of her students took part in the Junior Theatre Celebration hosted by MTI Europe in England, competing against other stage schools with a musical theatre piece directed and choreographed by Claudia. The group she worked with in 2018 did a piece from FAME Jnr and one of her students won Most Outstanding Male.
She has worked with the celebrated Blue Teapot Theatre Company in Galway, which works with adults with intellectual disabilities and stage managed their 2012 production of SANCTUARY.
Claudia is delighted to be a part of the FAB Phoenix Stage School team.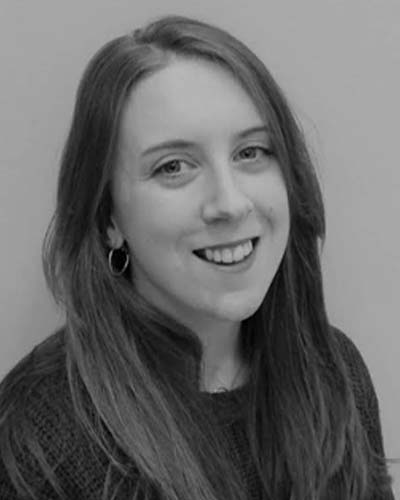 Kori Kilduff
Singing teacher
Kori has been working in youth theatre in Ireland since 2006. She has a B.A. in Theatre & Performance and an M.A. in Drama & Theatre from NUI, Galway. While in NUI, Galway she took on the role of auditor of the Drama Society and directed, produced and starred in many plays of which some won the Irish Student Drama Awards.
Kori has vast experience both on and off stage and has performed in many musicals and plays. Notable roles include Roxie in Chicago, Regina in Rock of Ages, Brooke Windham in Legally Blonde, Gertrude in Hamlet, Feste in the Twelfth Night and Mag in the Beauty Queen of Leenane.
Currently, Kori works in many stage schools in the West and Midlands teaching singing, acting and dance. Kori is our head singing teacher for Phoenix Stage School and has a Grade 8 in piano from the Royal Irish Academy of Music. Kori is a dance teacher for National Schools and show producer for Secondary School musicals such as Little Shop of Horrors, Grease, All Shook Up, Elf, and Fame. Kori has been the director of the large scale Dean Crowe Pantomime in Athlone since 2010 and has run her own successful drama summer camps: M.A.D. Camp since 2009.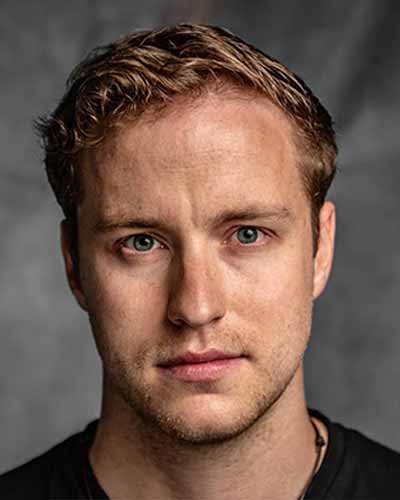 Conor quinlan
Drama Teacher
Galway native, Conor received a Diploma of Associate from the Irish Board of Speech & Drama. Conor is a graduate from NUI Galway, where he was a regular contributor to Dramsoc. In 2015, he graduated from the Gaiety School of Acting, in which he was a recipient a Gaiety Theatre's Student Bursary.
Theatre credits includes, Who's Afraid of Virginia Woolf and Angels in America, One Last Drop (Skytache), The Boys (Smock Alley), How To Stop the Sea (Galway Theatre Festival), The Spinning Heart (Articulate Anatomy), Marty Moncrieff and Cry of the Curlew (Beluga Theatre) and King Of The Castle (Druid Theatre).
Screen credits include RTE's Jack Taylor and Netflix/Parallel The Siege of Jadotville and most recently, Avenger Gaoth Dobhair.
As part of Galway collective Project Spatula, Conor co-wrote their debut feature film, Sooner or Later, shown at the Galway Film Fleadh and now streaming on Amazon Prime. Conor also wrote and starred in the short, Connection Interrupted, shown at numerous festivals including the Galway Film Fleadh, It also won Best Film at the Little Cinema 48hour Challenge. In 2019, Conor began performance poetry. He won the All-Connacht Poetry Slam and competed in the All-Ireland Final.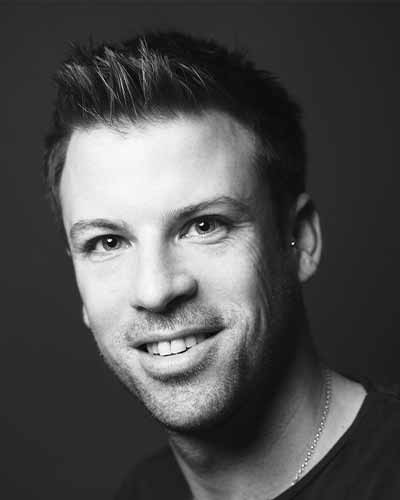 David O Connor
Guest Choreographer
Wexford born David O'Connor commenced his dance training in Cork, with Alan Foley at Firkin Crane. There, he completed his two years of training and was later awarded a scholarship with Cambridge Performing Arts at Bodywork Company Dance Studios. Since graduating in 2005, David has worked extensively throughout Ireland, the UK and abroad. His catalogue of work ranges from choreographing and performing in both musicals and pantomimes, to working on cruise ships and appearing on T.V.
David is no stranger to the stage as he has appeared in various productions such as Cinderella, Jack And The Beanstalk The Ha'penny Bridge and The Merry Widow at Cork Opera House and Everyman Palace. His career as a choreographer ultimately began in 2010 with the debut of the critically acclaimed West Side Story at Cork Opera House. Since then David has choreographed various large-scale productions such as Snow White, Cinderella and Alice In Wonderland and the sell-out production of Grease.
David is a highly sought after choreographer and we are very lucky to have him visit each year at Phoenix Stage School to create a show stopping number for our end of year show.